A 15-year-old Bern Brent stands with his glass raised at the dinner table in his family's Berlin home.
His mother asked her friend to take a rare photo.
What he didn't know was that this toast would be the last time he would see his family for a decade.
"In the photograph is my father, my mother and my grandmother, who lived in the flat with us," Bern Brent, now 97, tells SBS News.
"My grandmother did the cooking and looked after my homework."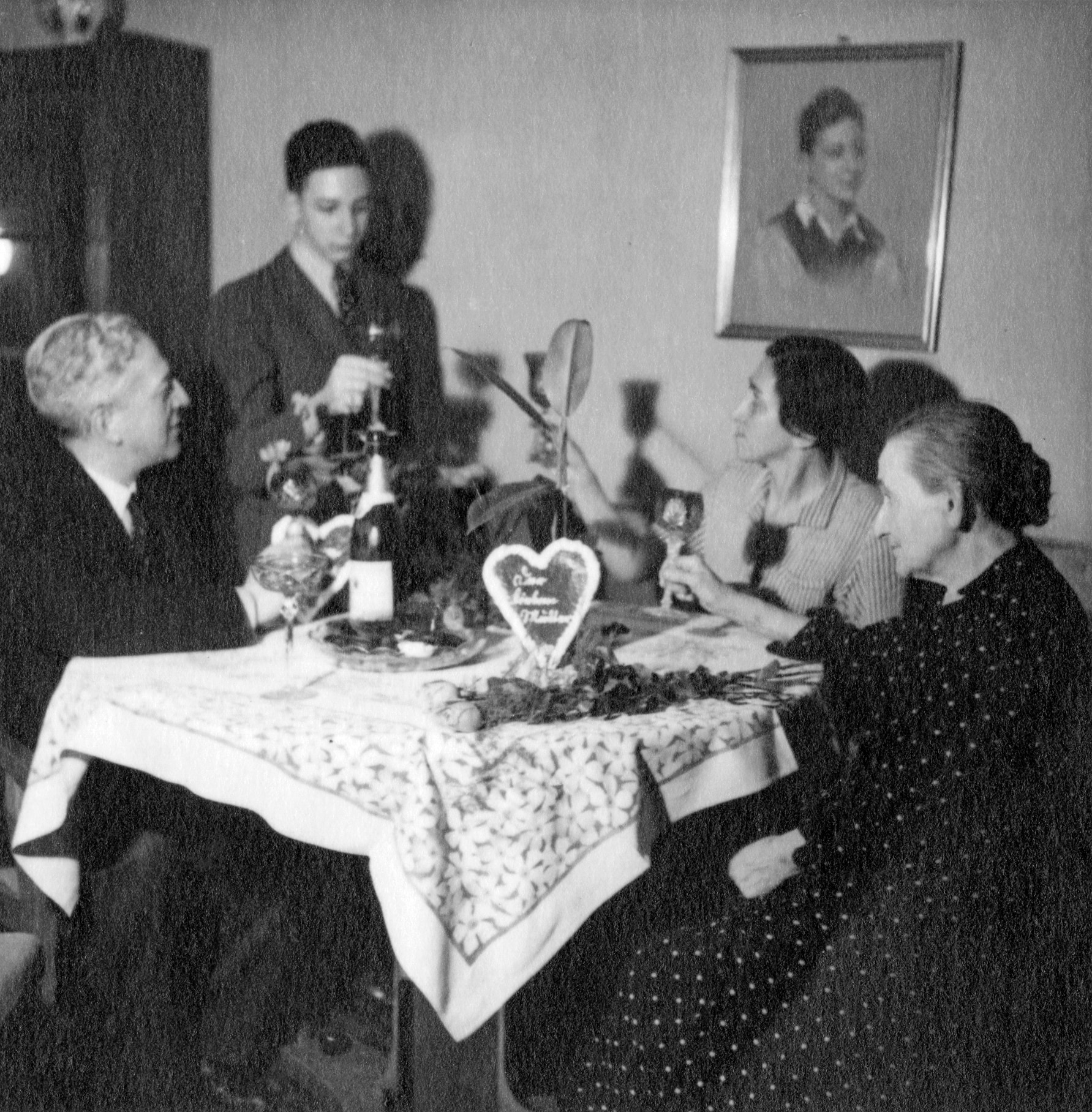 Bern Brent makes a toast in 1938.
Supplied.
He remembers the night as "the last supper".
"I left Berlin on the train the next morning, 15 December 1938. The Quakers arranged Kindertransport to England for children."
It was the year before World War II began, and worried about her son's future if he were to remain in Germany, Bern's mother had managed to secure her son a spot on the train journey to London.
"It was just a few days before my 16th birthday … [but] with my Jewish background I knew there was no future for me in Germany … We had no idea of the Holocaust of 1942."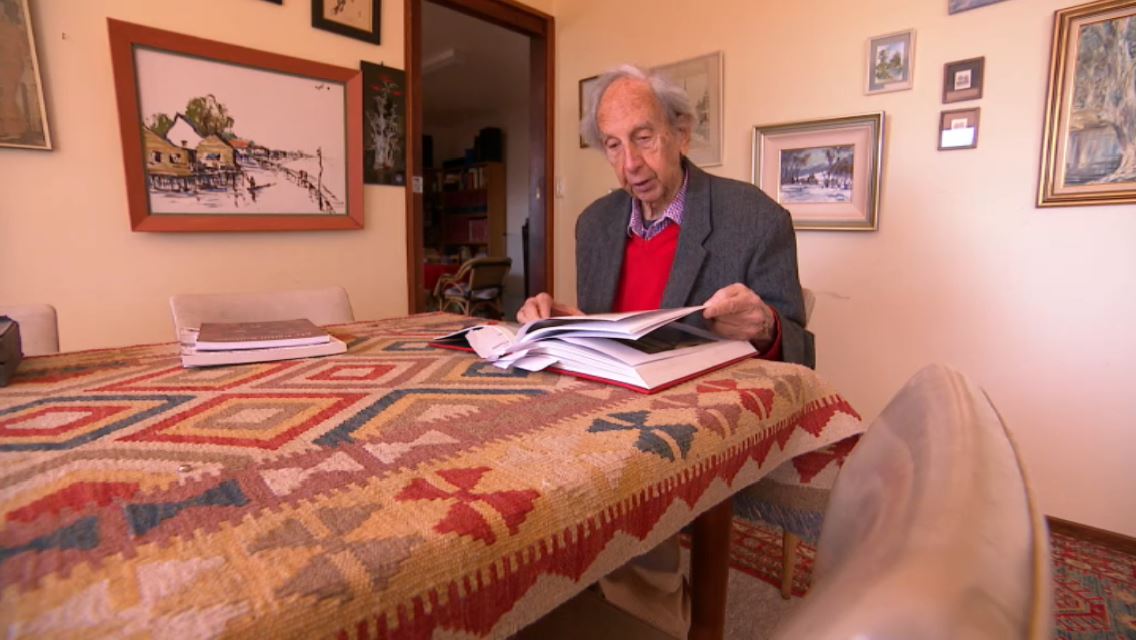 Bern reading through history books at his home in Canberra.
SBS News.
One of nearly 10,000 children rescued by the British ahead of the war, his escape came in response to Kristallnacht, the eve of a new reality for Germany's Jewish population.
Already systematically excluded from professions and universities, as the glass from Jewish-run businesses and homes lay shattered on the pavement, so too did Jewish hopes for a stable and prosperous future under Hitler's rule.
"When I got to Britain, they put us in a camp," Bern says. "It was a holiday camp which was open in the summertime, with table tennis, near the sea with a beach.
"They didn't know what to do with us, we had English lessons, but otherwise, there was nothing to do but wait."
When Britain declared war on Germany in September 1939, the country became suspicious of foreign nationals. German and Austrian migrants and refugees in Britain were required to stand before a tribunal where they were sorted into groups labelled A, B or C.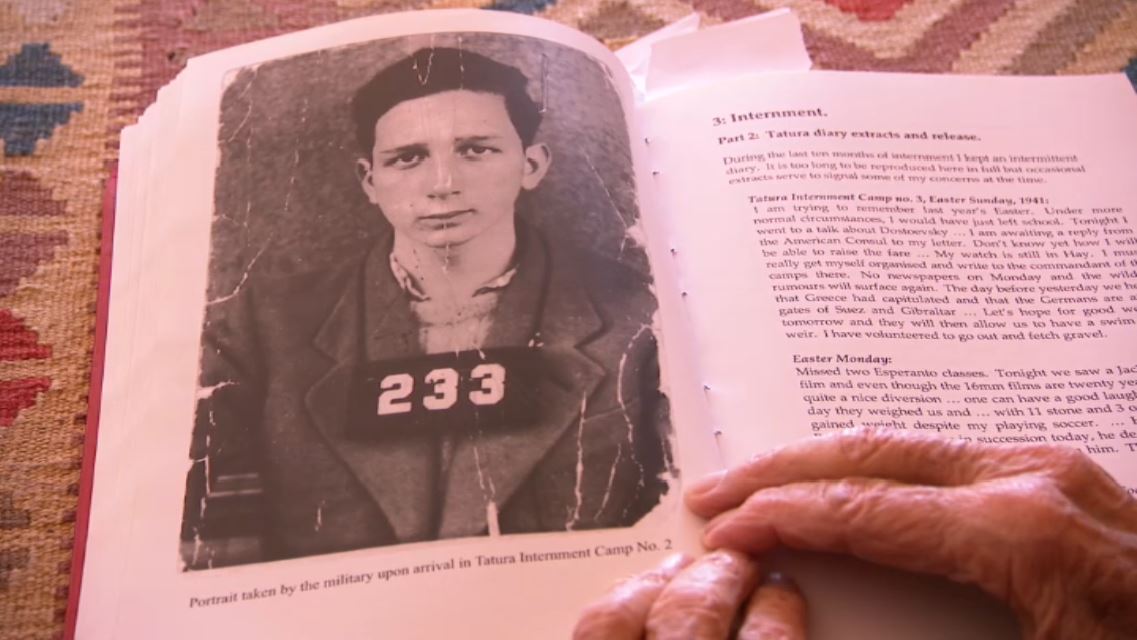 Bern was one of the youngest aboard the HMT Dunera.
SBS News
"A were interned right away as people who possibly wanted Germany to win the war," Bern says. 
"B and C were people who were recognised as refugees, were in favour of the Allies winning the war and were exempted from internment."
When France fell to Hitler's army in May 1940, Jewish refugees like Bern were branded 'enemy aliens' by the British government, he says. 
"[Winston] Churchill was completely ruthless. He interned all the Bs and Cs because he thought Hitler might have sent agents under the guise of being refugees."
The prison ship
With severe overcrowding in British prisons, more than 2,000 interns were crammed onto the HMT Dunera, a ship which had a capacity of just over 1,500 people, including crew.
Setting sail from Liverpool on 10 July 1940, Jewish refugees aged 16 to 66 were shipped out alongside 200 Italian fascists and 251 Nazi sympathisers.
Bern, who was still a teenager, was one of the youngest on board. His small suitcase and rucksack which contained a few treasured photographs and his address book were confiscated by authorities.
None of them were told where they were going. 
"We were not told anything," Bern says. "Personally, I didn't care two hoots about where I was going [because] I didn't intend to stay … I intended to return to Britain and to Europe."
"Most of us were aware once we rounded South Africa, the Cape of Good Hope, that we were bound for Australia or New Zealand."
But enduring 57 days at sea, the HMT Dunera's voyage was not a smooth one. 
"The ship was grossly overloaded … people below deck laid on the floor and I was lucky I had a hammock," Bern says.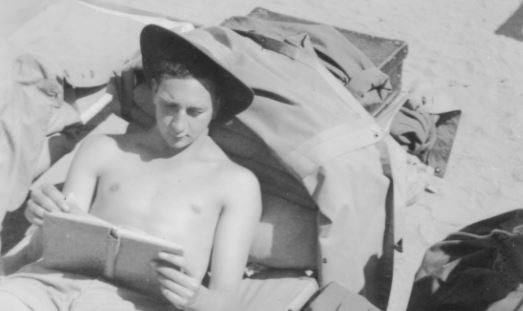 Bern during his internment in Australia.
Supplied.
"The second day out at sea, I heard two bangs. I thought they were breakers smashing against the hull but the merchant marine sailors at the front of the ship realised they were a couple of torpedos.
"The reason they didn't explode is because the ship had just turned as the torpedo hit side on – apparently the torpedo had to hit at 90 degrees [to explode]."
The Dunera Boys
Those on board became affectionately known as the Dunera Boys, banding together through the journey. 
Among them was Sigmund Freud's grandson Anton Walter Freud, a 19-year-old mathematician.
"He later recalled he was one of the lucky ones," says Dr Ruth Balint, senior lecturer in history at the University of New South Wales. "Because he could be sick on the layers of men who slept below him."
According to Dr Balint, Mr Freud calculated with only 10 toilets for over 2,000 men, each would only have seven minutes per day in a 'cubicle' despite rampant diarrhoea.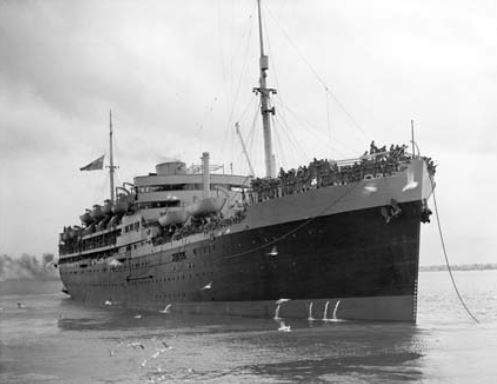 HMT Dunera arriving in Melbourne in 1940.
National Archives of Australia
It was also on a ration of toilet paper that the Dunera Boys would write their 'camp constitution' which would later form the basis of their self-government within the internment camps when they arrived in Australia.
"The journey was hellish for the men on board," Dr Balint says. "There was barely any fresh water or rations … disease was rampant."
Among Mr Brent's fellow shipmates was 35-year-old Ernst Winter.
"My father was a Viennese man; he was born in 1904," says his son, Geoff.
"He was disadvantaged physically; he had a withered right arm, but he got through university very well with a very good qualification at the University of Vienna. He was a mechanical engineer."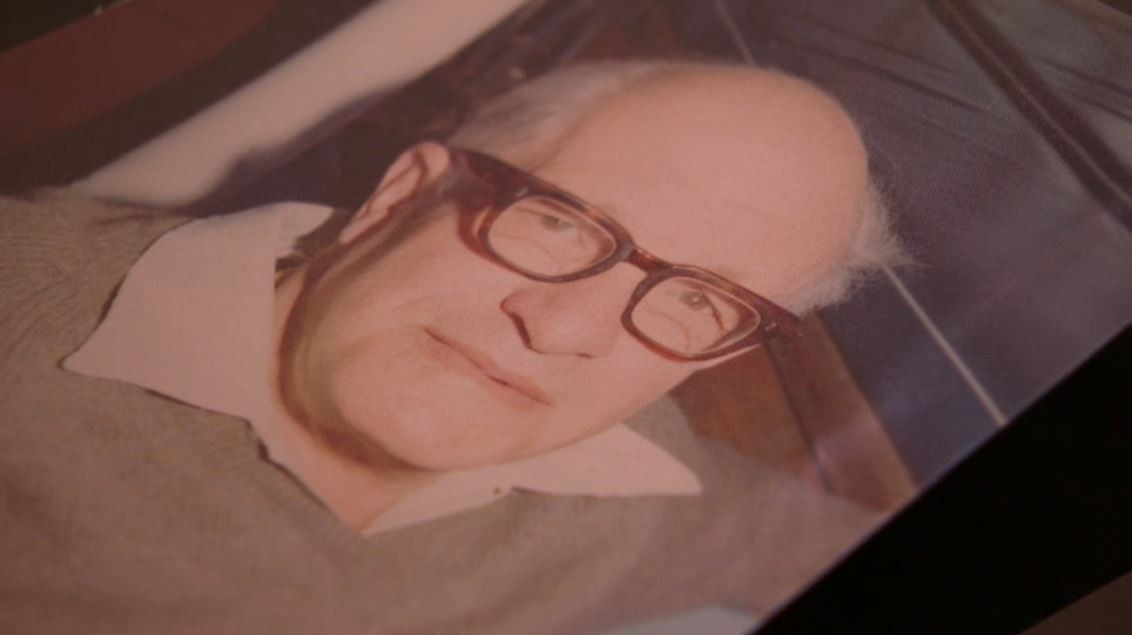 Geoff Winter describes his father Ernst as a "very loving man".
Supplied.
Ernst had been working overseas when his father urged him not to return to Austria in 1936.
"His father said, 'don't come back, things are deteriorating here'," Geoff says. "But he missed his family and his friends and could still get a good job in Vienna, so he went back."
In 1938 he lost his job due to 'changed political circumstances'. 
"They didn't want to get rid of him … but they had to sack him because he was Jewish," Geoff says.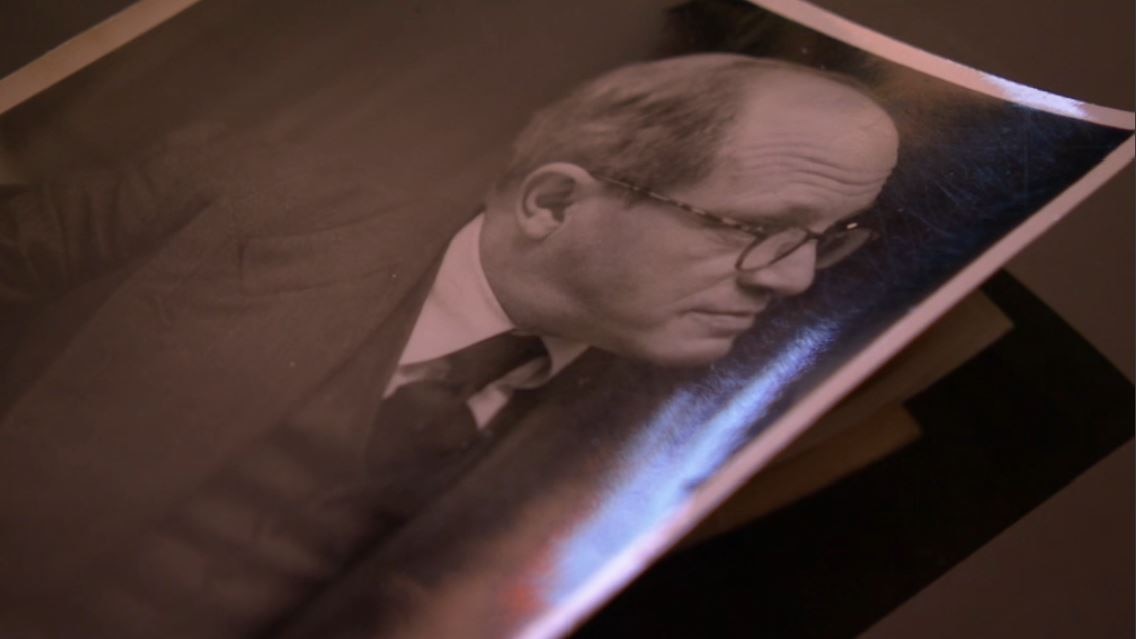 Ernst Winter died in Melbourne in 1984.
He left behind his parents and his wife – who could not obtain a visa – to seek sanctuary in Britain.
Like many, he was treated poorly aboard the HMT Dunera, his gold watches and other personal items thrown overboard. But he would later experience a much deeper loss.
His father died of starvation in Theresienstadt concentration camp, and his wife and step-mother did not survive Auschwitz.
The landing
Upon arriving in Melbourne on 3 September 1940 – and Sydney three days later – the Dunera Boys were sent to internment camps in rural New South Wales and Victoria, in the townships of Hay, Orange and Tatura.
Bern was sent to Tatura.
"I kept a diary from Easter 1941 until my release," he says. 
"I was pretty bitter because I was interned behind barbed wire, but officially I was free, I'd been freed by the British Home Office … [but] the Australians said 'well, you were sent here, people like you, as internees.'"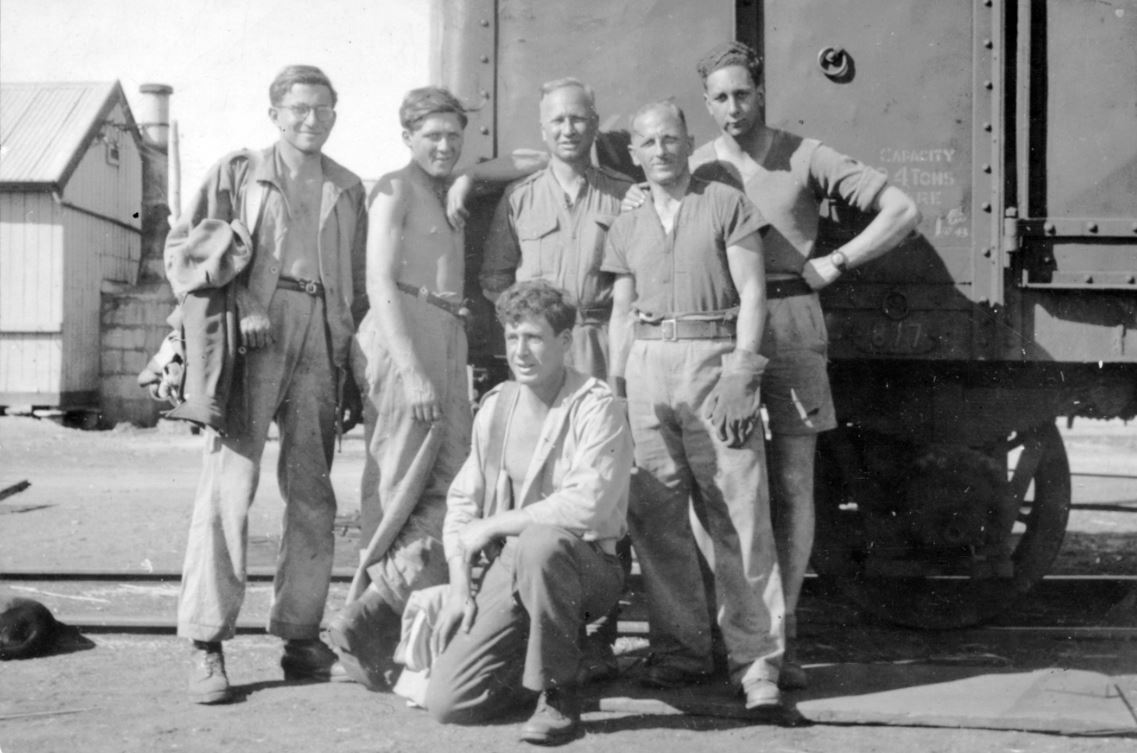 Bern (back right) during his time in the Army's 8th Employment Company in the 1940s.
Supplied.
To be officially released, Bern says he needed to get a landing permit.
"They said, you cannot apply for a landing permit while you are in Australia – you have to live outside of Australia," he says. 
"It was a Catch-22. I couldn't apply for a landing permit, so I remained interned. There were many people like me who wanted to return [to Europe] as a free man."
To alleviate boredom and anxiety about their family members in Europe, the camps became thriving communities.
"These men created a university within the camp," Dr Balint says. "Artists painted, there were concerts, orchestras and a newspaper was started. Even a form of currency was created to be used inside the camp."
By the end of 1941, most of the men were released.
"Two-thirds of them left [Australia], many went back [to Britain] and joined the armed forces to fight against the Nazis," Dr Balint says. "Around 700 remained in Australia."
Bern was released after 18 months and joined the Australian Army.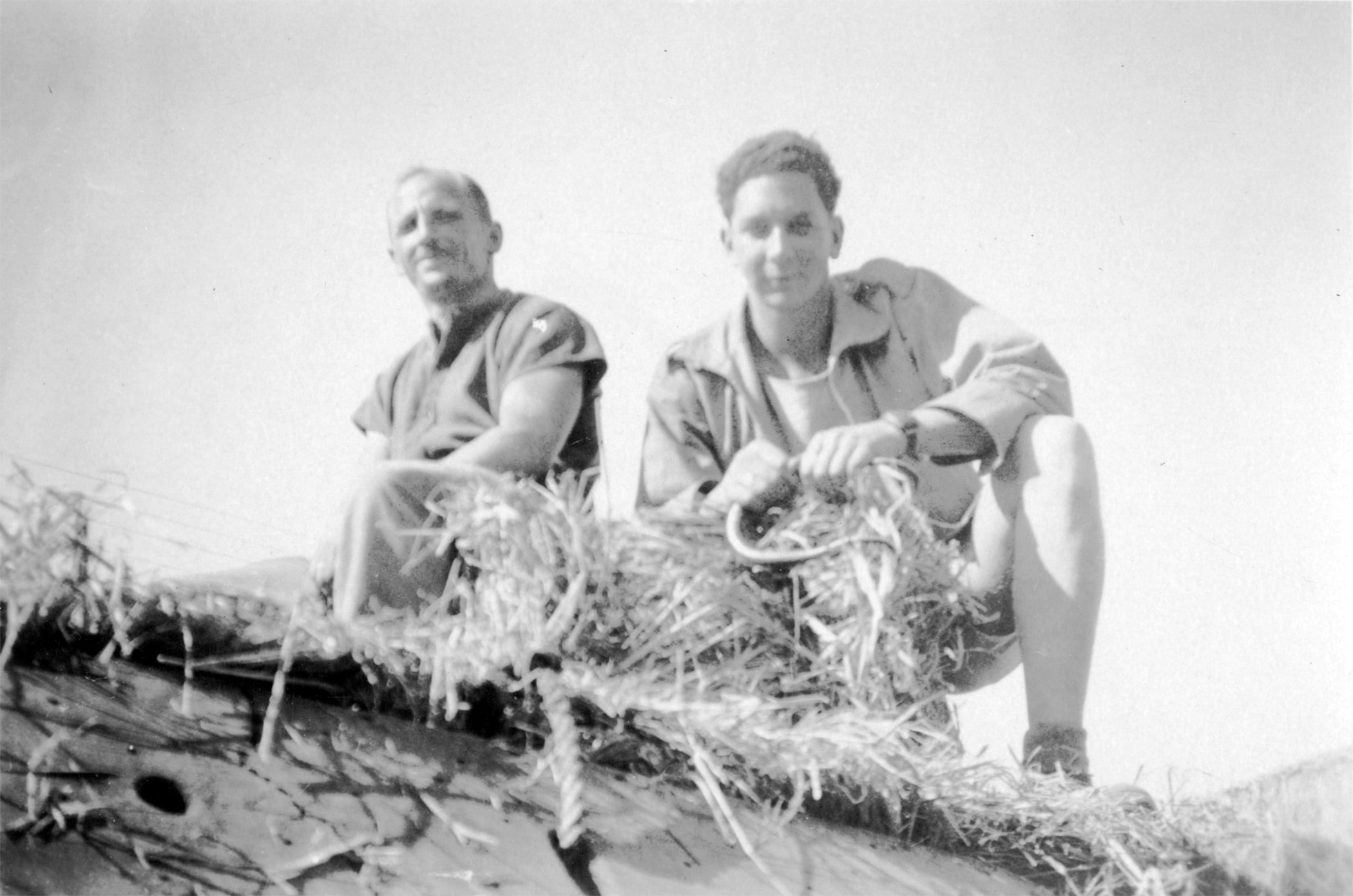 Bern, right, was just a teenager when he boarded the ship to an unknown destination.
Supplied
The Dunera Association says only thirteen Dunera Boys are still alive today.
Unable to easily travel back to Britain, Bern now calls Australia home. He says the chapter of the HMT Dunera is long behind him.
"When I came to Australia and after the war, I tried to forget the past," he says. 
"I tried to forget the Dunera, I tried to forget my hometown in Berlin."
"I didn't talk about it and no one knew about me being interned on the Dunera."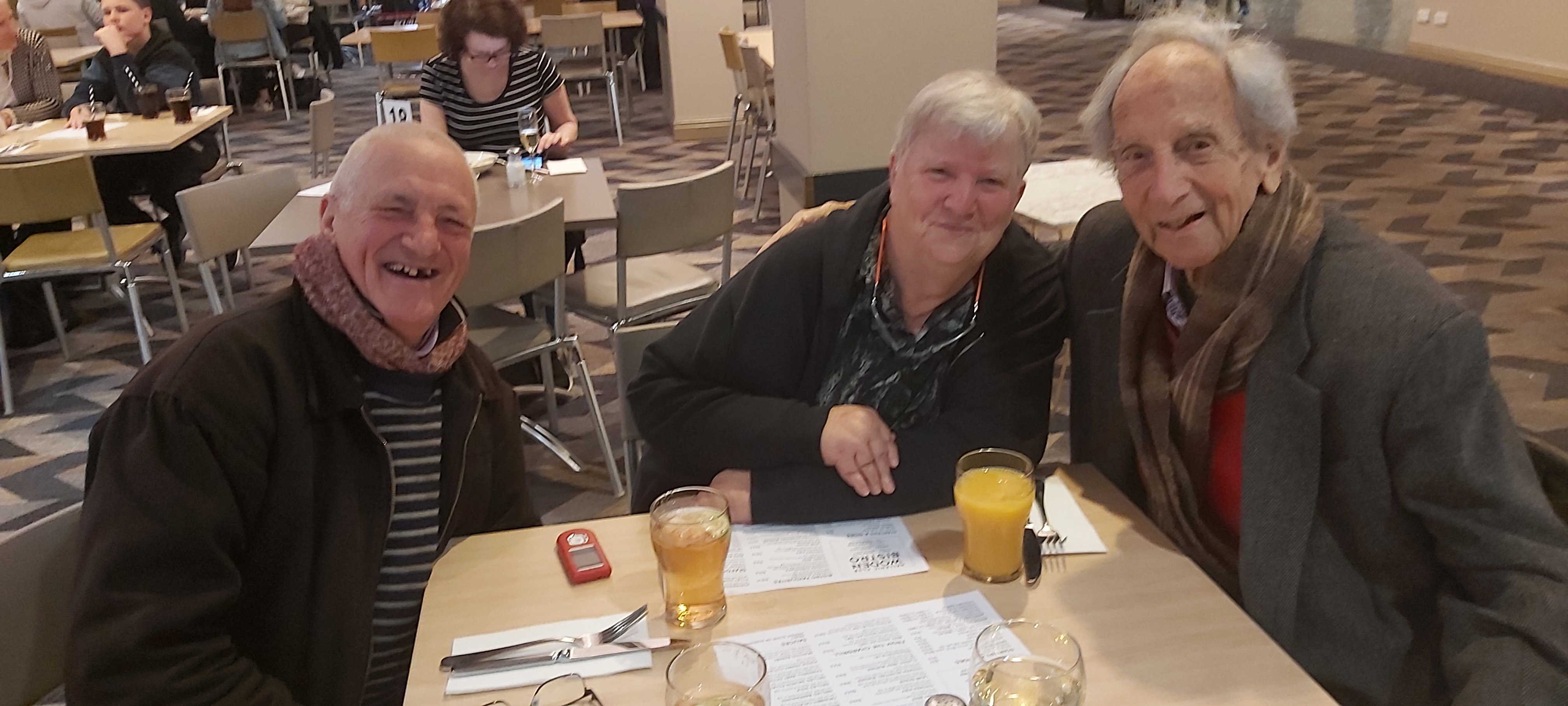 Geoff Winter, archivist Carol Bunyan and Bern Brent together today.
Supplied
But for Australia, the Dunera Boys have left an indelible mark.
"The Dunera Boys who came, some of whom stayed, left an incredible contribution in terms of the cultural, intellectual and academic life of this country," Dr Balint says.
"These men were fleeing persecution yet were interned and treated like criminals by the very country they were seeking protection from."
The event has since been recognised by the British government as a terrible miscarriage of justice. Winston Churchill later admitted that the Dunera voyage was a "deplorable mistake".
"Eighty per cent of the men who were deported and interned were Jewish," Dr Balint says.
"They were interned and deported not for anything that they had done but for this wrongly perceived threat of who they were."
———–
https://ift.tt/3gUQnOC