There are fears the stress of being stuck inside immigration detention during the coronavirus crisis is contributing to increasing numbers of self-harm incidents among detainees.
Data obtained by SBS News reveals self-harm incidents inside several detention facilities have been higher in the first seven months of 2020 than the yearly average between 2016 and 2019.
For example, between 2016 and 2019 there were an average of 71.5 self-harm incidents inside Melbourne Immigration Transit Accomodation (MITA) each year.
But in the first seven months of 2020 there has already been 99 self-harm incidents inside MITA.
Medical experts, asylum seeker advocates and immigration lawyers have argued the trend is the result of compounding mental health pressures being confronted by detainees during the pandemic.
They have sounded the alarm over a lack of mental health resourcing in detention facilities and a failure to respond to the heightened isolation of detainees linked to COVID restrictions.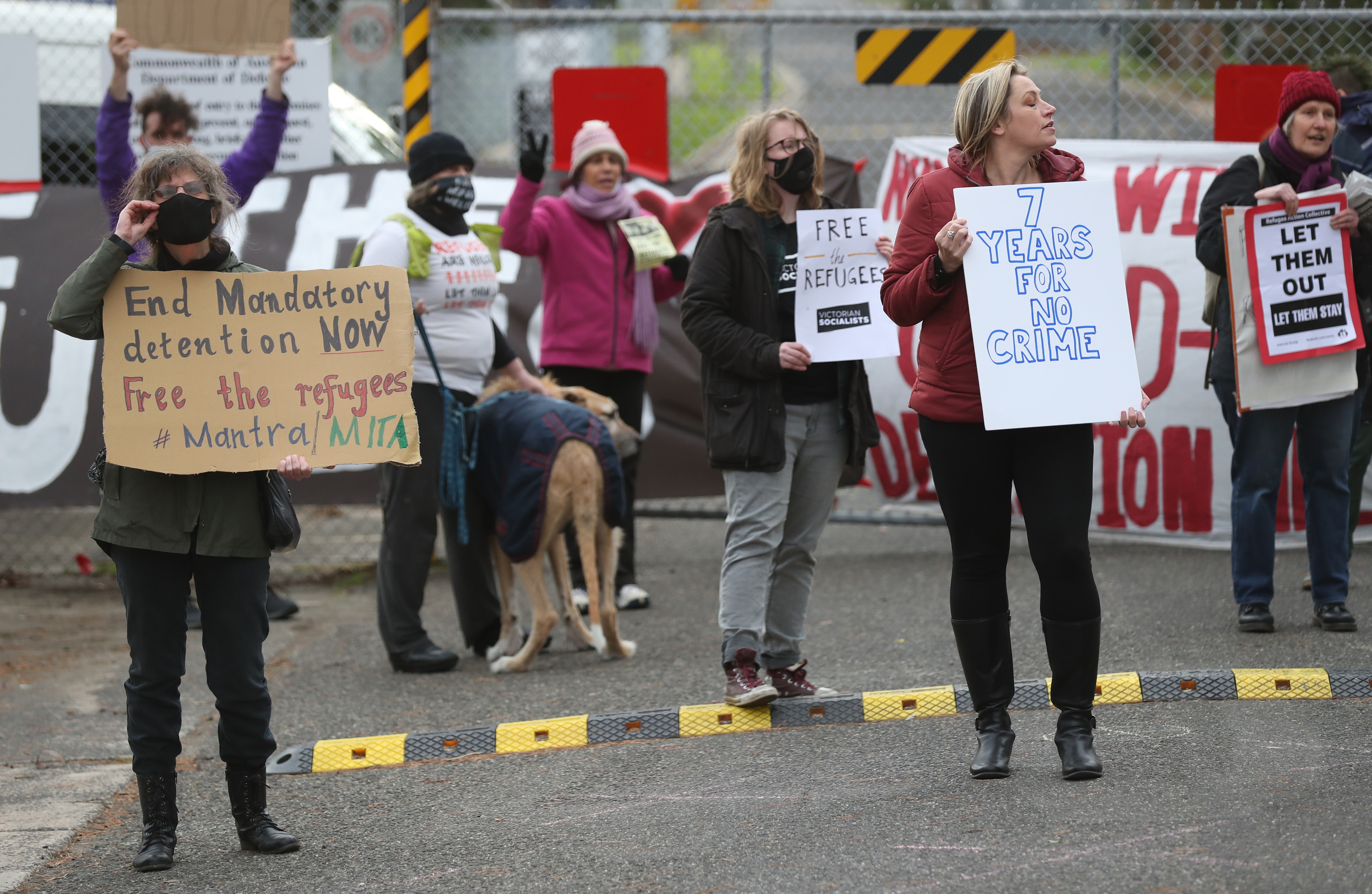 Protesters participate in a "Free The Refugees" rally at the Melbourne Immigration Transit Accommodation Centre.
AAP
Dr Kym Jenkins, psychiatrist and chair of the RANZCP Asylum Seeker and Refugee Mental Health Network Committee, said the pandemic has made detainees even more vulnerable to mental distress.  
"It is worse for people in detention because they are more isolated and despair increases," she told SBS News.  
"You have got a group of people that are incredibly vulnerable to mental health issues and already have poorer mental health than the general population."
The mental health challenges of the pandemic have been well documented in the general community, including through surging calls to helpline services.
But figures released under Freedom of Information laws demonstrate the strain these challenges are taking on immigration detainees.
The Brisbane ITA facility recorded 61 self-harm incidents in the first seven months of 2020, compared to an average of 55 self-harm incidents per year between 2016 and 2019.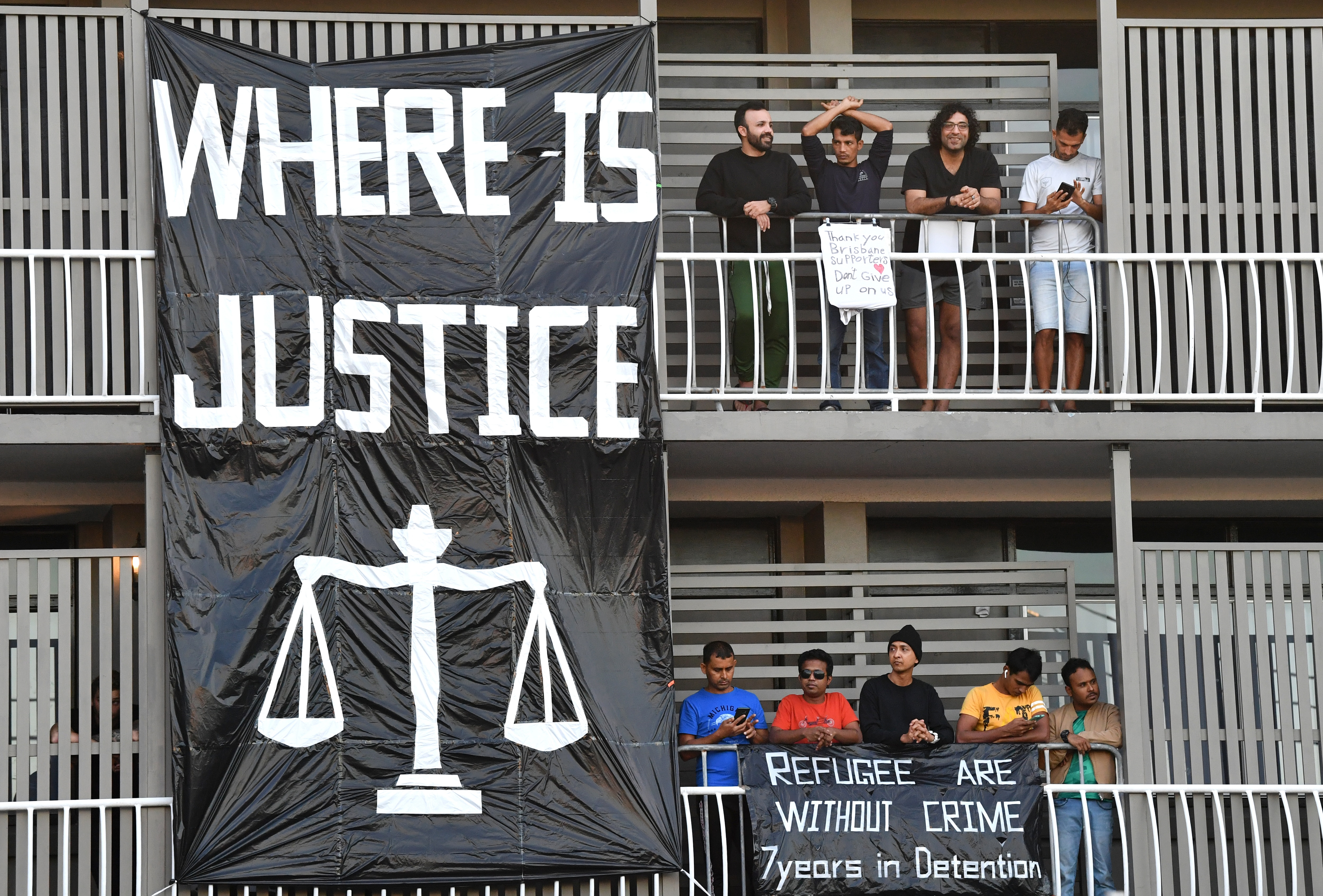 Asylum seekers are seen inside the Kangaroo Point Central Hotel in Brisbane.
AAP
The Perth Immigration Detention Centre recorded 80 incidents of self-harm to July – this figure is 19 higher than the previous year and compares to a yearly average of 52.5 between 2016 to 2019.  
The Villawood detention centre in Sydney recorded an average of 220 self-harm incidents each year between 2016 and 2019. In the first seven months of 2020 it recorded 133 self-harm incidents. 
Immigration lawyer Carina Ford – who represents the Biloela Tamil family currently detained on Christmas Island – said the statistics were evidence of the heightened anxiety and isolation being experienced by detainees during the pandemic.
"There is no doubt that COVID-19 has seen an increase in self-harming," she told SBS News.  
"I have never seen in my 20 years of practice the stress that COVID has put detainees under."  
Several factors have increased the social isolation of detainees during the pandemic, including the suspension of visits from family and friends to prevent transmission of COVID-19, she said.
It's understood some group activities have also been suspended in immigration facilities in response to social distancing requirements.  
Border Force Commissioner Michael Outram last month told the COVID committee "alternative means and mechanisms" had been put in place to allow detainees to communicate with family, friends and representatives.
In a statement a spokesperson for Australian Border Force said all detainees in immigration detention also have appropriate access to health and mental health care, comparable to that available in the Australian community.
"A range of health services (are) available including psychiatry, psychology and counselling services," the spokesperson said.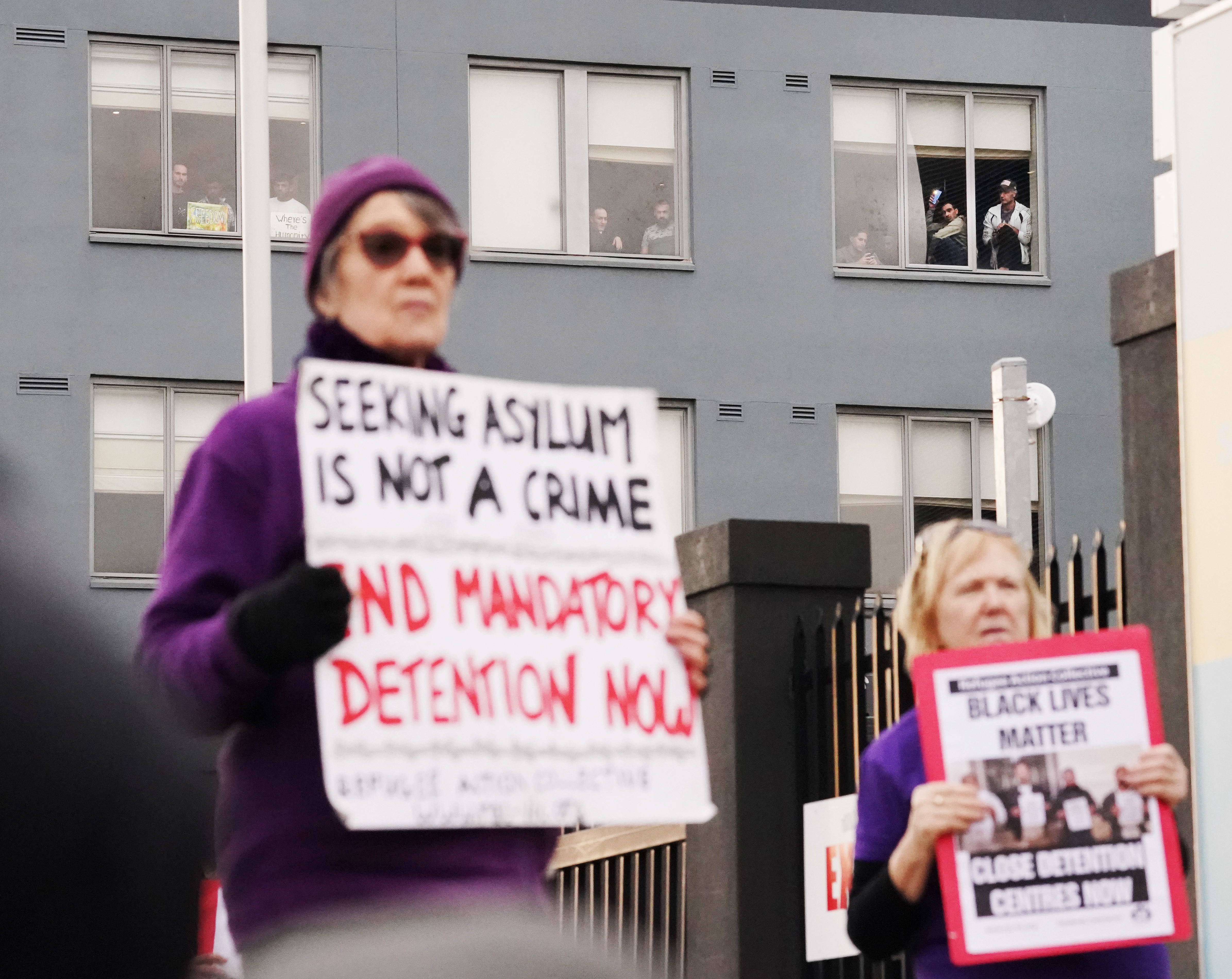 Advocates have called for more immigration detainees to be placed into community detention because of the coronavirus crisis.
AAP
But Jana Favero, the Asylum Seeker Resource Centre's director of advocacy and campaigns said she's concerned the mental health needs of detainees are not being adequately met.
"It's compounded self-isolation – compounded loneliness – compounded disconnection from the outside world on top of years and years of being detained," she told SBS News.  
"The mental health services provided to people in detention are not adequate as we can see from the deteriorating mental health."  
Detention facilities have become the centre of controversy and rolling protests during the pandemic amid concerns overcrowding could lead to the virus spreading like wildfire in cramped conditions.  
Mr Outram has defended the government's response in immigration facilities saying allowing no cases of coronavirus to occur in the detention network has been a "herculean effort".
He has stated claims that immigration detention facilities, including Alternative Places of Detention (APODs), lack appropriate health and safety measures are false.
Extensive plans have also been developed and are in place to manage any potential cases of COVID-19 among detainees or staff, according to the commissioner. 
'People are deeply distressed'
The pressure on the immigration detention network is building with the government currently unable to return detainees to their country of origin.
In response to this challenge, authorities have begun transferring immigration detainees to facilities on Christmas Island to ease the pressure on mainland centres.  
Immigration lawyer Sanmati Verma said this has only added to the anxiety of detainees, calling on the government to instead look at reducing detention numbers through community options.  
"People are deeply distressed from not seeing their family and friends and the numbers are just growing prison transfers continue to take place," she told SBS News.  
"All of this is a disastrous environment that the current government are presiding over and attempting to manage on the fly."
No detainees have been released from detention as part of Australian Border Force's COVID response, according to evidence heard at the COVID committee.
Between 2016 and 2019 there were an average of 631 self-harm incidents each year inside Australia's immigration detention facilities. 
Already in 2020 there have been a total of 423 self-harm incidents. 
_______
https://ift.tt/2CH7AIZ
https://ift.tt/2Rodyqm
https://ift.tt/2ETfqUL