In the foothills of the Blue Mountains, Glenbrook was always overshadowed by Leura, Katoomba and Blackheath with their glam cottages, upmarket boutiques and fancy restaurants.
The tables are turning for Glenbrook, as the town reinvents itself as a trendy enclave offering the best bits of mountain life – pretty views, cosy cafes, abundant bushwalks – without the hustle and bustle of its neighbours higher up.
All this, within 50 minutes' drive of Sydney.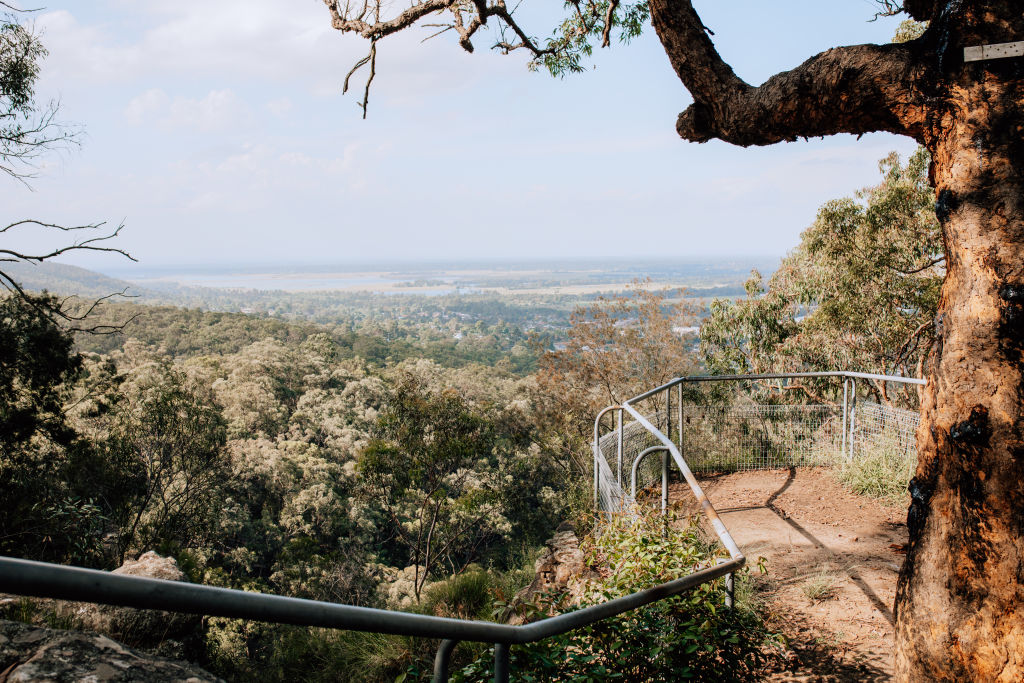 Brenden Purcell, director at Purcell Property, says the location attracts buyers who want the mountains lifestyle with easy access to Parramatta and the Sydney CBD.
"There's great amenity, being very close to Penrith, but Glenbrook also retains what the mountains are all about," Purcell says.
Like many destinations not far from Sydney, the real-estate market in Glenbrook has boomed since last year's lockdowns – and it was no slouch even before COVID-19 hit.
The median house price surged 83 per cent from $537,000 in 2010 to $982,500 last year.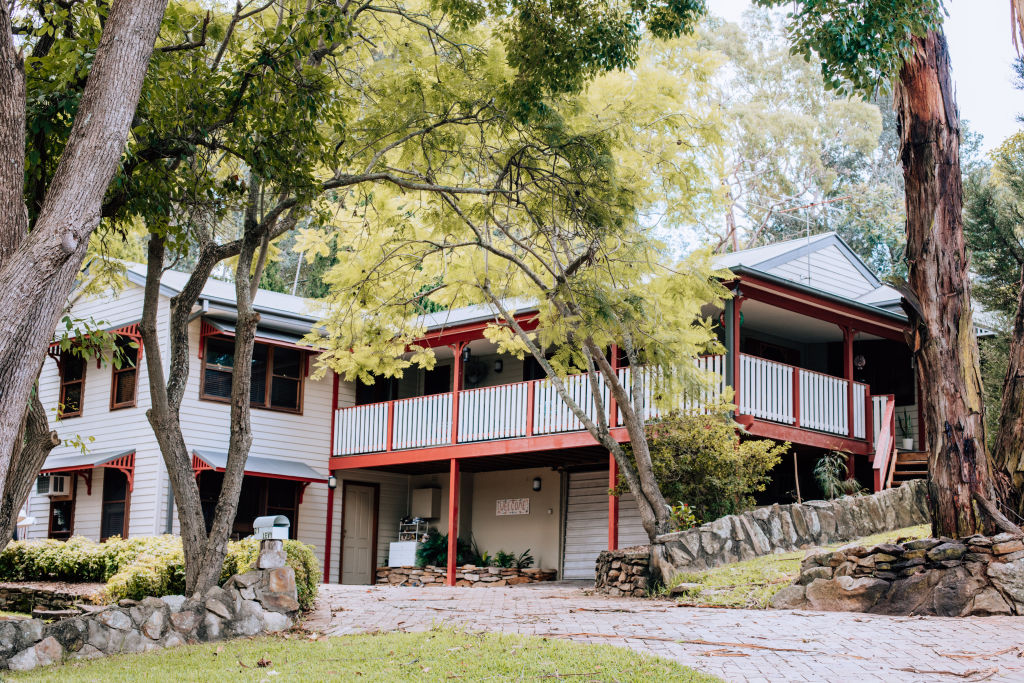 In the same period, the average price in Leura rose from $450,000 to $875,000.
Properties running the gamut from quaint weatherboard cottages to modern architect-designed retreats have proved especially popular among buyers from the inner west lately.
Purcell says these buyers aren't necessarily priced out of Sydney; it's more that they've made a conscious decision to seek a tree change and Glenbrook fits the bill perfectly.
"They seem to assimilate quite readily in terms of the energy here. It's just a really nice environment, with a mix of professionals and creatives."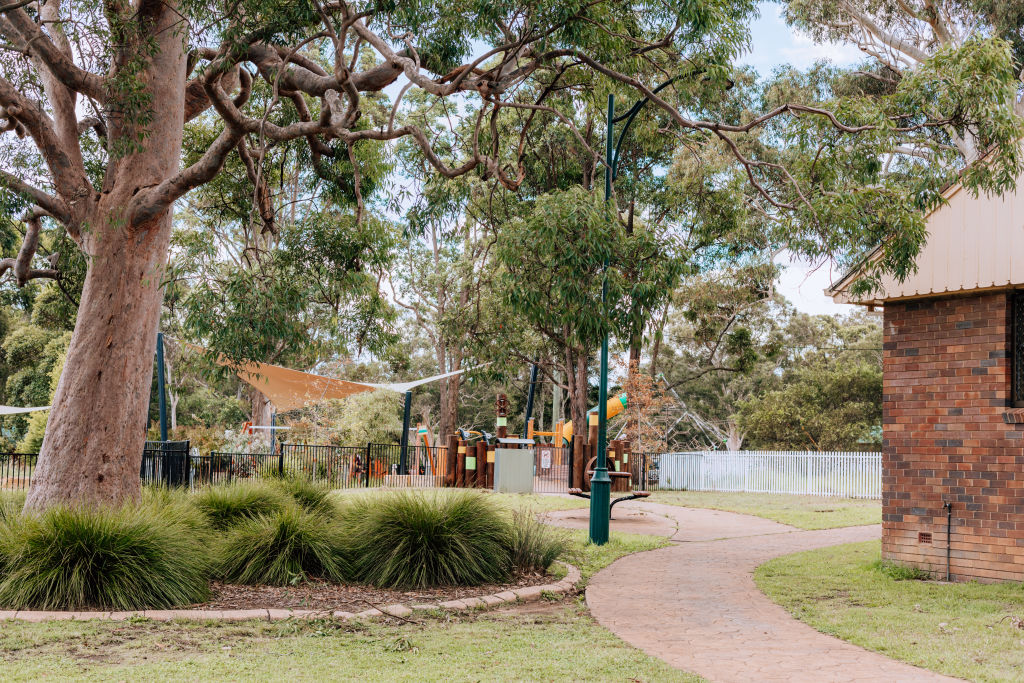 There are good public and Catholic primary schools in Glenbrook; high school students travel further afield.
A playground is a hit with the preschool set.
Jellybean Pool attracts swimmers and picnickers in the warmer months, and the walk around Glenbrook Lagoon is popular year-round. 
The shopping village on Ross Street and Park Street is a short walk from the train station, from where services to Central take about 70 minutes.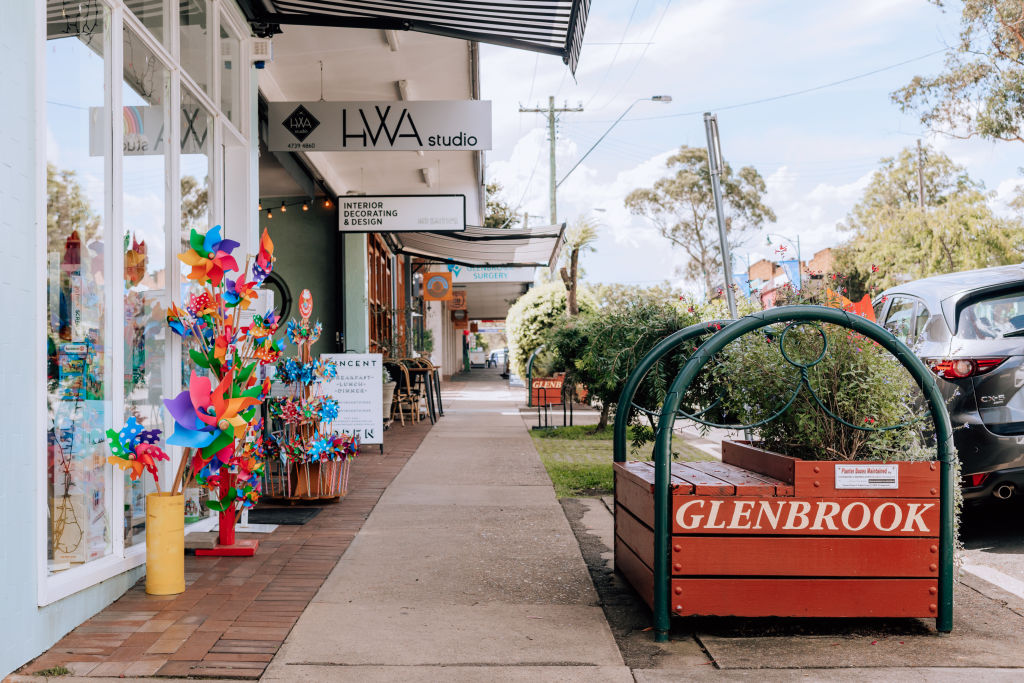 There's a supermarket, butcher, deli, florist, bookshop and cinema.
Glenbrook's hip cafes and restaurants include Kickaboom, Vincent Diner, Ballimino's and The Church Glenbrook.
Shane Simpson and his wife Belinda opened Cafe 2773 eight years ago.
Since then, the cafe scene in Glenbrook has gone "absolutely berserk", Simpson says, with new businesses struggling to find enough shopfronts in the village.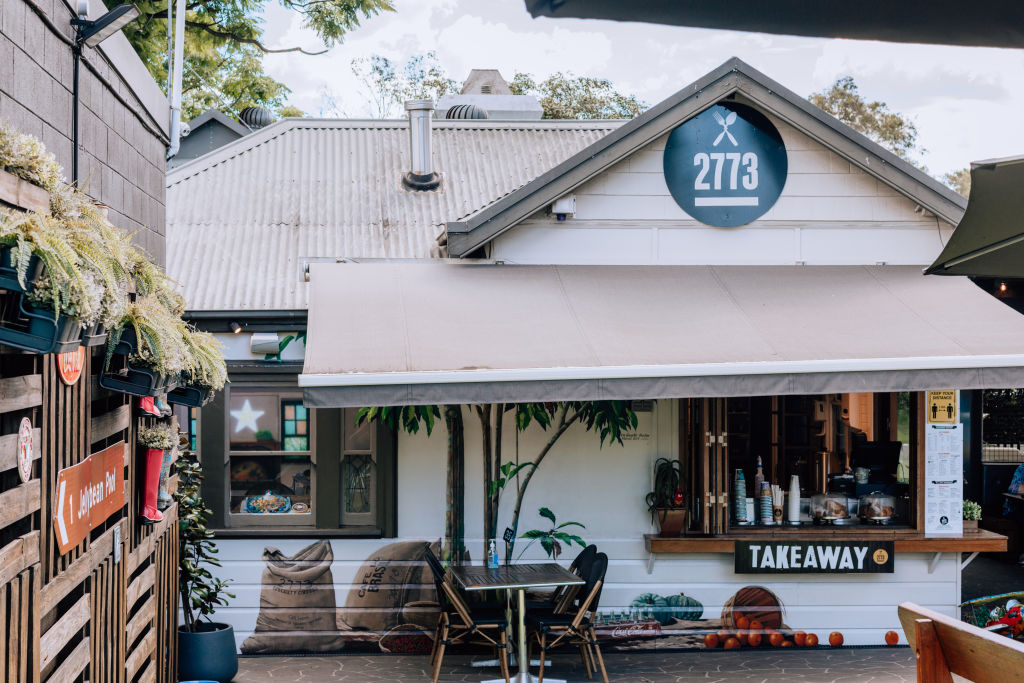 Five years ago, the Simpsons spotted another gap in the market. 
"We're runners and our nearest specialty running shop was in Mosman," Simpson says.
They opened Blue Mountains Running Co, a specialty exercise gear store catering to the region's many runners and adventure sports enthusiasts.
"It's doing amazingly well … There's a massive community of runners and people who want to exercise."
The post Glenbrook: the lesser known Blue Mountains town reinventing itself into a trendy enclave appeared first on Domain.