The final two Australian correspondents working in China have been rushed out of the country after police demanded interviews from them, in a situation described as "regrettable and disturbing".
Bill Birtles from the ABC and Michael Smith from the Australian Financial Review were blocked from leaving the country until they answered questions about detained Australian television anchor Cheng Lei, the AFR reported on Tuesday.
The incident comes amid growing tensions between Australia and China, and as China refuses to renew the press cards of several journalists wording for US media companies.
The saga saw Chinese state security officers visit the homes of both Australian journalists last week, before they sheltered in Australian diplomatic compounds for several days.
Australian diplomats negotiated with Chinese officials to allow both men to leave the country after they agreed to be interviewed.
They touched down in Sydney on Tuesday morning.
Mr Smith on Tuesday told the AFR that it was "great to be back home safely after a difficult five days".
"The late-night visit by police at my home was intimidating and unnecessary and highlights the pressure all foreign journalists are under in China right now," he said.
Mr Birtles told the ABC is had been a whirlwind "and not a particularly good experience".
AFR editor-in-chief Michael Stutchbury and editor Paul Bailey said the targeting of two journalists who were going about their normal duties was "both regrettable and disturbing and is not in the interests of a co-operative relationship between Australia and China".
According to the ABC, Australian diplomats warned Mr Birtles that he should leave China last week, prompting the ABC to organise flights for last Thursday.
But seven police officers arrived at his apartment the night before he was due to leave and told him he was banned from leaving the country.
Mr Birtles contacted the Australian embassy and stayed in the Beijing diplomatic compound for the next week before he was interviewed by Chinese authorities and allowed to leave the country. 
Foreign Minister Marise Payne on Tuesday confirmed the pair received consular support to assist their return home, and said the current travel advice for China – which warns that Australians may be at risk of arbitrary detention – had not changed.
"The Australian Government continues to provide consular support to Australian citizens detained in China, including Ms Cheng Lei. We are unable to provide further comment owing to privacy obligations," Ms Payne said in a statement.
'This is the new China'
Australian Strategic Policy Institute executive director Peter Jennings said the incident follows a trend of "appalling" treatment of foreign journalists by China over the past year. 
"Any journalist in China is at risk of this type of treatment … we shouldn't have been surprised," he told reporters. 
"If I was an Australian journalist working in China right now I would be very concerned that there is going to be a knock on my door."
He also said the situation was symptomatic of further strained relations between China and Australia since the outbreak of the coronavirus pandemic. 
"This is the new China we are dealing with – it is the China of warrior diplomacy that's being aggressive to every country around the world," he said. 
Peter Greste, spokesperson for the Alliance for Journalists' Freedom, urged the Chinese government to allow Australian reporters and other international counterparts to return and work "without hinderance or harassment".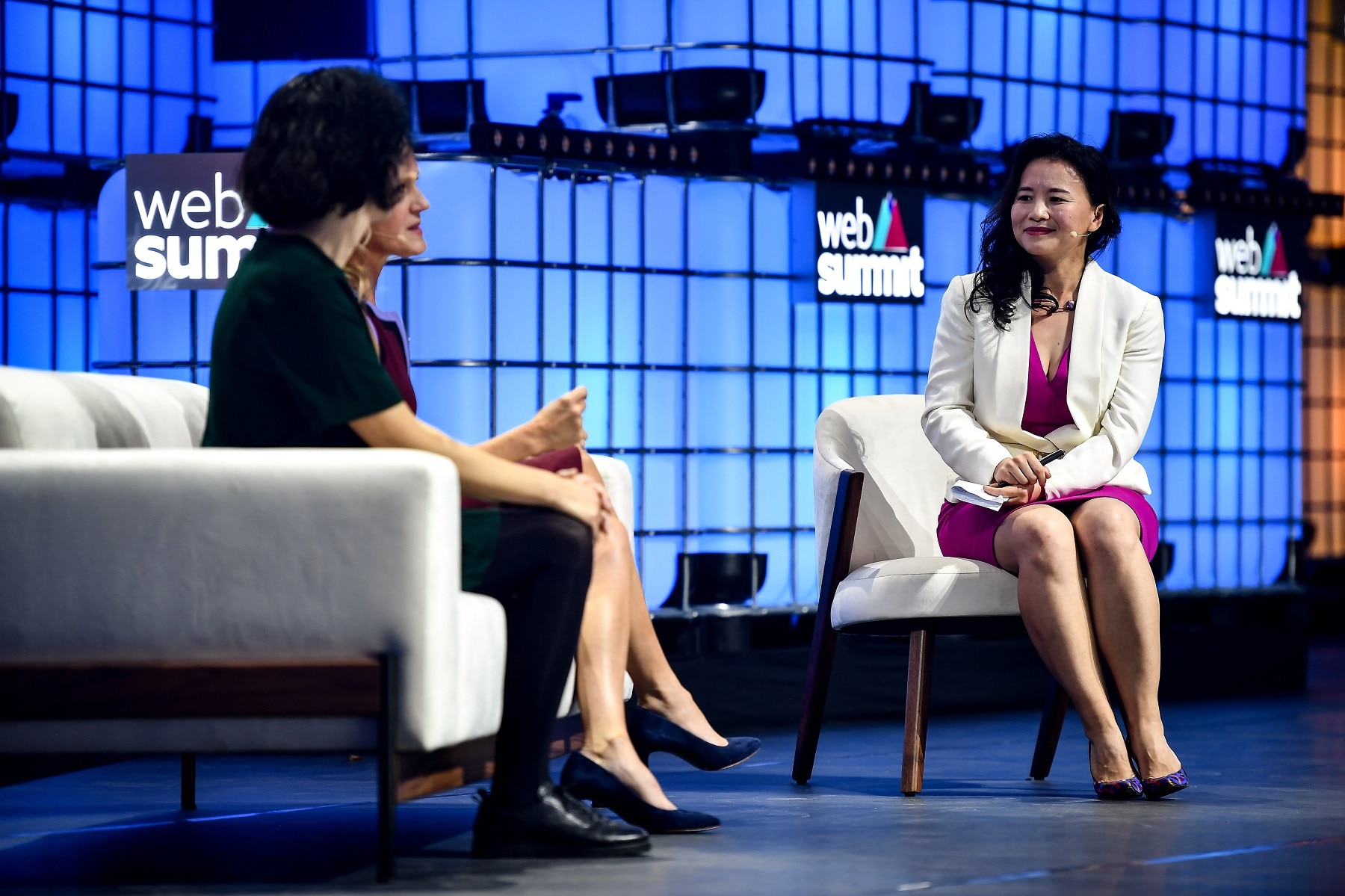 Cheng Lei, Anchor, CGTN, at the Web Summit in Lisbon, Portugal in 2019
Getty
"This news, coming shortly after the detainment of Australian journalist Cheng Lei – with no explanation seemingly forthcoming – shows just how intolerant China has become when it comes to the kind of independent scrutiny that good journalism brings," Mr Greste said. "We need open communication on these issues and a commitment to a freer press."
The Media, Entertainment and Arts Alliance also condemned the journalists' treatment, saying it represented "a dramatic low point for the foreign media's relations with China in almost 50 years".
China's foreign ministry last week declined to explain why Ms Cheng, a prominent journalist in China, had been detained for more than two weeks without charge.
The Australian government was first informed of Ms Cheng's detention on 14 August and had a virtual consular visit with the 45-year-old on 17 August. 
With additional reporting from AAP and AFP.
———–
https://ift.tt/2R51cmU