More than 100 Iranian PhD students have had their Australian student visas suddenly approved after waiting on average a year without any response.
Last month, SBS News revealed almost 300 students from Iran had been awarded coveted PhD scholarships at Australian Universities but their studies had been stalled by a lack of response from the federal government on their visa applications.
Among the group, 112 were waiting for more than a year, another 118 more than nine months and one student has waited more than two years.
But after enquiries from SBS News, it's understood the Department of Home Affairs approved 17 visas in one day and another 30 a day later.
Australian universities require international students to have a visa to commence their courses, even if students are forced to start the course outside the country while borders remain closed.
Since SBS News aired the story in late August, more than 100 visas for Iranian students have been approved.
Sources say it's rare to have so many visas approved in such a short amount of time.
Twenty seven-year-old Afsane is among those celebrating.
She was awarded a full PhD scholarship at Monash University in Mathematics.
"With special thanks to SBS and DOHA, my visa has been granted on August 26 after almost 10 months. I am really thrilled that my visa is granted. It has a lot of benefits for me like starting my course remotely and not losing my offer," she told SBS News.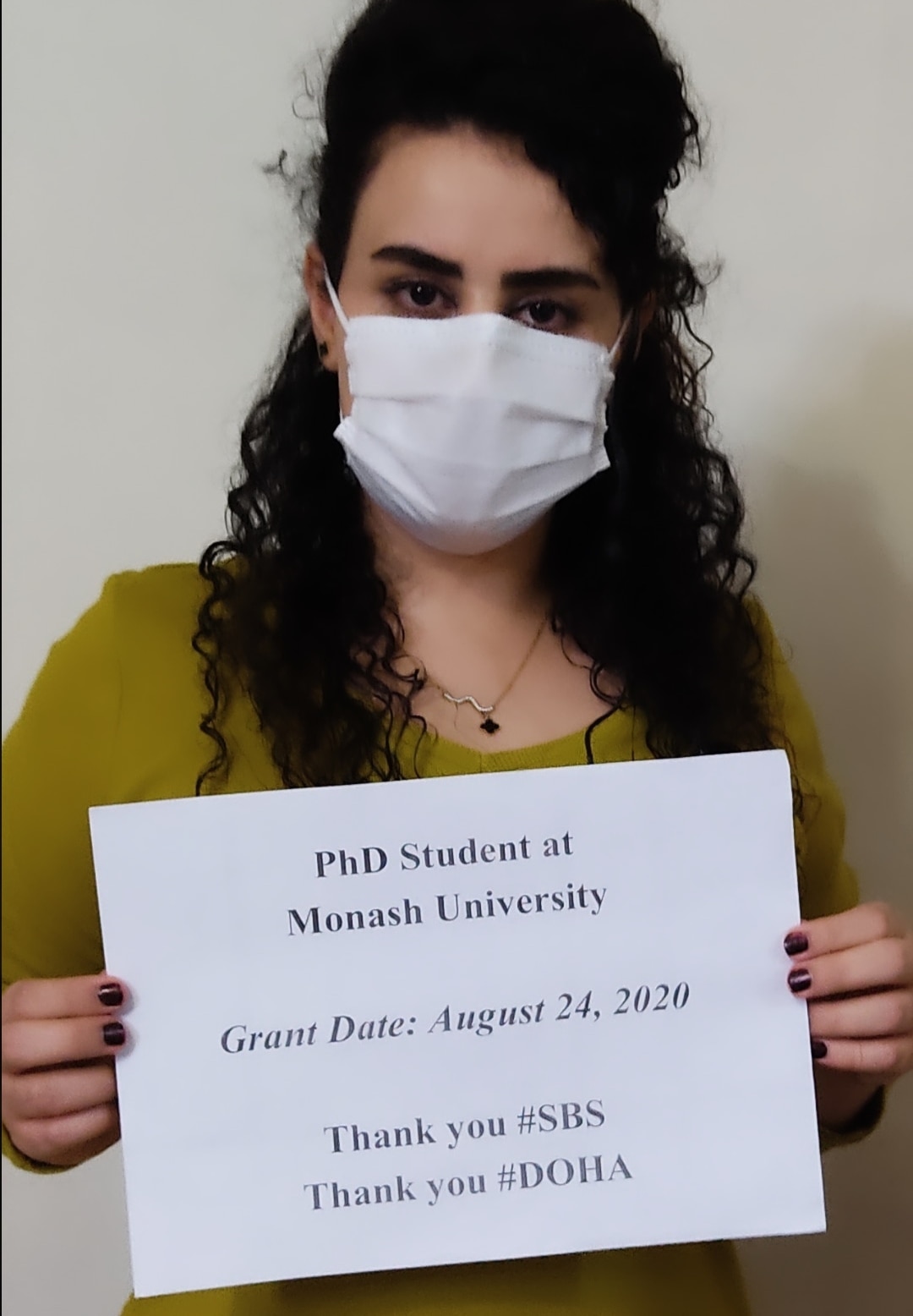 Iranian student Parisa is looking forward to starting her PhD at Monash University after her visa was granted.
SBS News
Parisa, 30, can now also begin her research online after being granted a PhD scholarship at Monash University.
She looks forward to the day Australia's border bans are lifted.
"I feel that Australia and specially Monash University will be a great place to study and I hope travel ban will be lifted very soon so that I can continue my PhD study on-campus," she told SBS News.
'My scholarship may be cancelled'
Despite the relief and happiness felt by the group, hundreds of other remain in limbo.
Sahar has been waiting a year for a response on her student visa request after being offered a full PhD scholarship with the Australian National University.
"As I have not received any update or response from Department of Home Affairs, I am really worried since this way my offer and scholarship may be cancelled in the near future by the university," she told SBS News.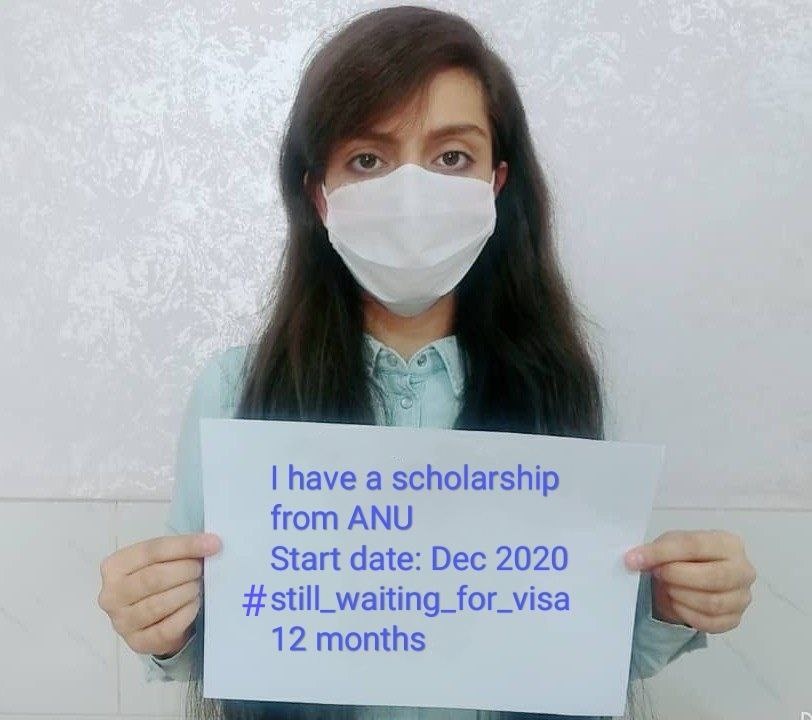 Sahar from Iran has been offered a PhD scholarship at the Australian National University but is still awaiting a visa.
SBS News
Others are concerned about the recent closure due to COVID-19 of the VFS Global Centre in Tehran, which carries out Australia's biometric collection, a pre-requisite for visa approval.
Maryam has been granted a PhD scholarship with UNSW but now worries she will lose her offer.
"Unfortunately, the biometrics centres are closed since the beginning of the pandemic and this will cause serious concern for me regarding my visa application. My course start date is on February 2021 and I am afraid to lose my offer if my student visa is not granted on time," she said.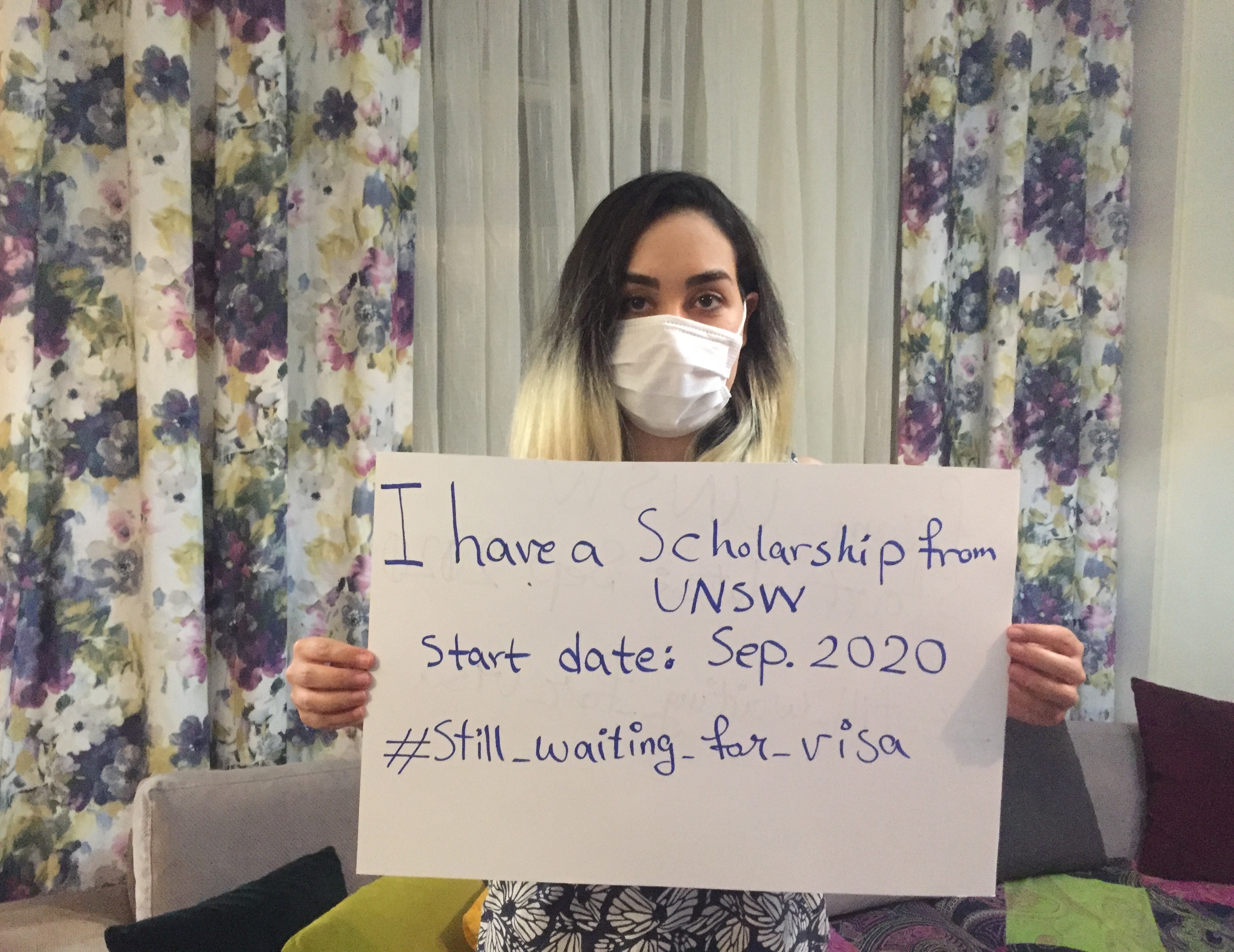 Iranian student Maryan is due to start a scholarship at UNSW in February 2021 but is still awaiting her visa.
SBS News
A spokesperson from the Department of Home Affairs told SBS News the time it takes to process a student visa is dependent on a range of factors, including the personal circumstances of the applicant.
"A visa cannot be granted until the Department is satisfied all requirements have been met. Some checks are performed by other agencies and can take several months to obtain required clearances," the spokesperson said.
"Processing times have been impacted by services supporting visa applications, including panel doctors who undertake medical checks, English language testing facilities and biometric collection, being significantly affected both overseas and in Australia due to COVID-19."
But visa applicants who are unable to provide required information due to a disruption of services "are being given additional time to respond and meet these requirements", said the government spokesperson.
Professor Bijan Samali, director of the Centre for Infrastructure Engineering at Western Sydney University, previously told SBS News visas for students from Iran have been taking longer than for those of other countries due to delays in security checks, given government sanctions on Iran.   
Between 2006 and 2010, the United Nations Security Council imposed sanctions on Iran due to its refusal to suspend its uranium enrichment program. In 2016, previous sanctions were terminated but measures that restrict certain activities were imposed.
In addition, Australia imposes its own autonomous sanctions.
"We have to go through and fill out a sanction form and declare that their research area has no military applications, no precious metals extraction, nothing they consider as adverse to the interests of the West," Professor Samali said in August. 
"Those forms generally get accepted by the university. I think it's the Australian government who has been extremely slow and very unresponsive in recent times."
Generic email replies
Dozens of Pakistani students have also experienced long wait times.
Abdul Khaliq was granted a PhD scholarship with Monash University in November 2018 and applied for a student visa two months later.
The 34-year-old has had to defer his scholarship five times.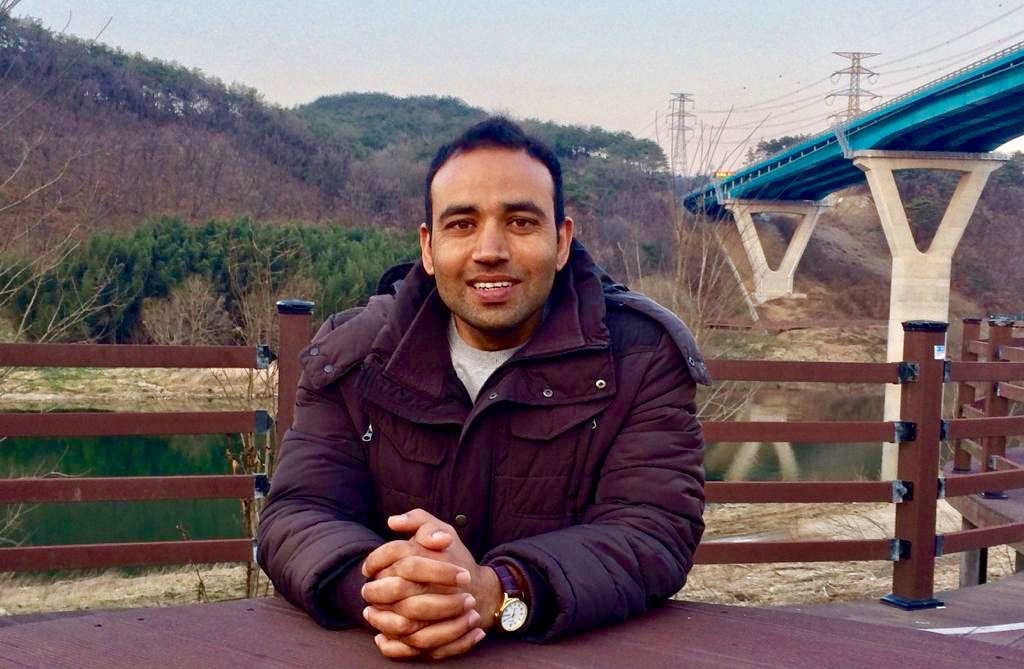 Abdul Khaliq has had to defer his scholarship at Monash University five times while he waits for a visa.
SBS News
"It's been 20 and a half months now since I lodged my online application and am still waiting. I have tried dozens of times to contact the Department of Home Affairs by making phone calls and sending numerous emails to the DHA and the High Commission in Pakistan but, unfortunately, all they do is send me a generic reply," he told SBS News.
In July, the Australian government announced it was re-starting the granting of student visas following its suspension due to COVID-19.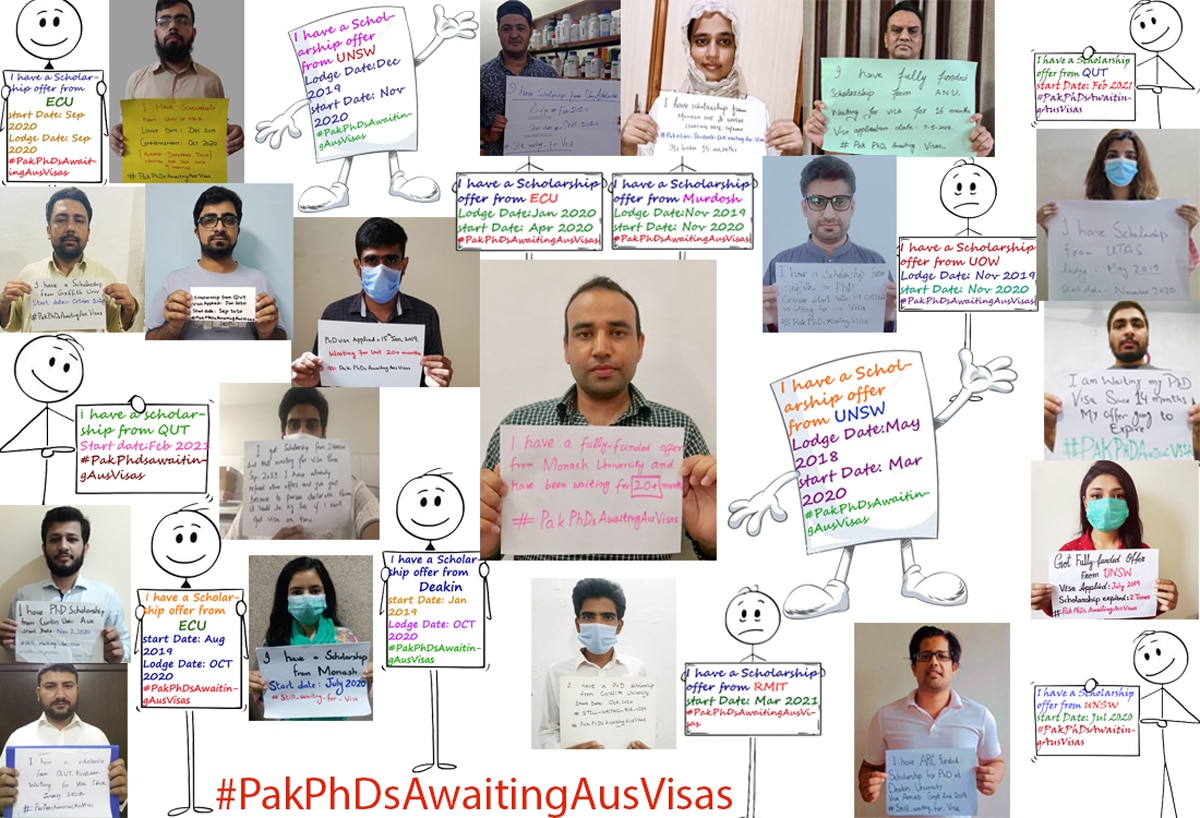 These Pakistani students risk losing their scholarships because of visa delays.
SBS News
People in Australia must stay at least 1.5 metres away from others. Check your state's restrictions on gathering limits.
If you are experiencing cold or flu symptoms, stay home and arrange a test by calling your doctor or contact the Coronavirus Health Information Hotline on 1800 020 080. News and information is available in 63 languages at https://sbs.com.au/coronavirus
———–
https://ift.tt/2FbpZU1