Since he was a young boy, Tidiene Sacko has wanted to work in the building and construction industry. 
"I always dreamed of being in a field where I could help develop my community, my country as a whole," he said. 
The 37-year-old has been living in Tasmania for eight months. Originally from Guinea in West Africa, he moved here with his wife and his teenage son. 
Tidiene is now chasing that dream. He's about to finish an introductory course in building and construction with TasTAFE.
Tidiene Sacko moved to Tasmania eight months ago.
SBS News: Sarah Maunder
The Migrant Resource Centre Tasmania (MRC) has been working with TasTAFE and the state government to get more people from migrant backgrounds into Tasmania's building and construction industry. 
Ten migrants are about to complete the introductory course, which is provided free of charge through Skills Tasmania. 
Catherine Doran is the MRC's Director of Strategy and Development.
"We understand that there was a skill and labour shortage in the building and construction industry, so it seemed like a very natural fit that we would work with our clients, so they are able to take advantage of working (in that industry)" she said.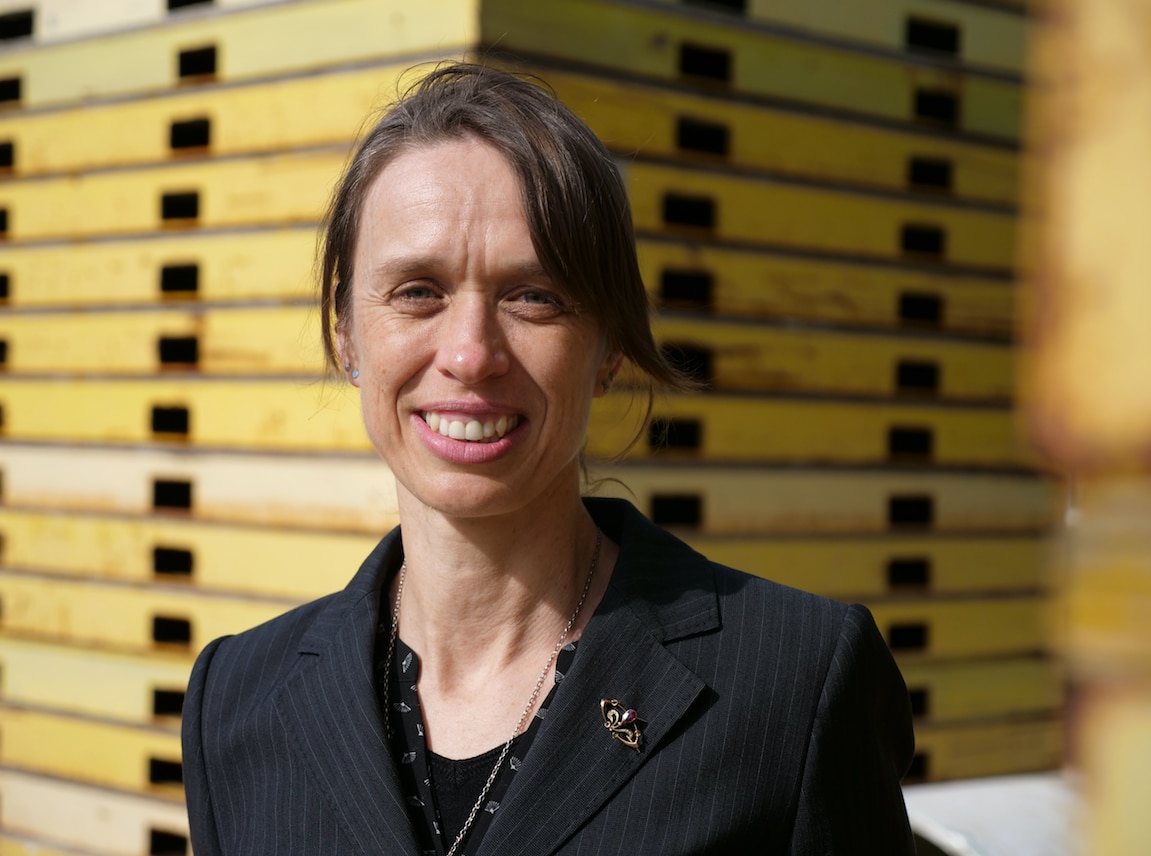 Catherine Doran is the Director of Strategy and Development at the Migrant Resource Centre Tasmania
SBS News: Sarah Maunder
"So hopefully when people finish this program they'll be ready to go and be really useful to be employed in the building and construction industry."
Leila Ipar Gobus has a bachelor's degree in civil engineering from Brazil.
Her qualifications are recognised by Engineers Australia, but the 40-year-old is using the TasTAFE introductory course to learn the local regulations and increase her chances of finding a job. 
"I think this industry is always a good opportunity to grow the country," she said.
"We all need a house to live, and this helps the economy and the growth of the country, it's something where you can see the results.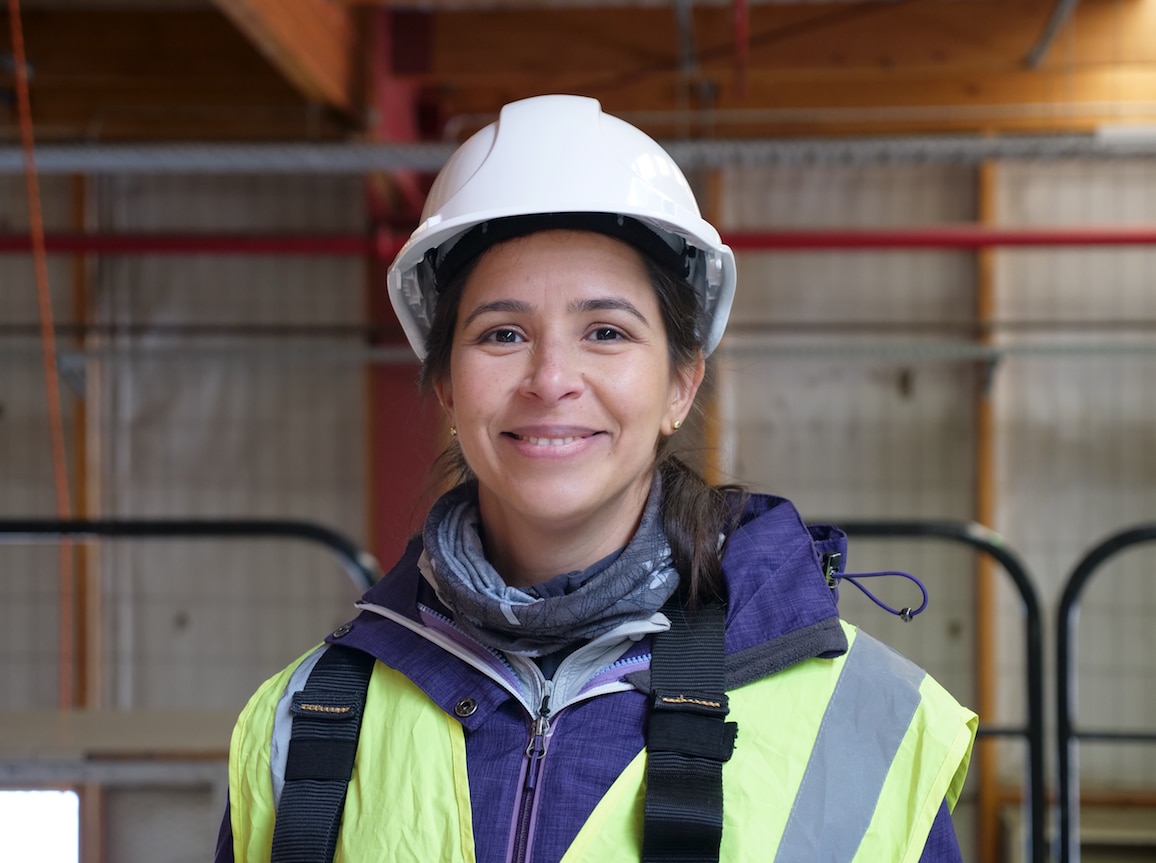 Leila Gobus has a degree in Civil Engineering from Brazil. She's using the TasTAFE course to learn local regulations, and help her chances of finding a job.
SBS News: Sarah Maunder
"Australia is a beautiful country. I hope to settle here and my family here. Tasmania is attracting skilled immigrants, one of the areas (they're looking for workers in) is construction so I think it's a good place." 
In May, the Tasmanian Government outlined a $3.7 billion infrastructure program to "build the state out from coronavirus." 
Matthew Pollock is a Executive Director of Master Builders Tasmania. He said that early plan from the state government will equate to plenty of jobs in the industry – for both Tasmanians and skilled migrants. 
"As an industry what's important for us is that we are doing everything we can, and we are tapping all sources of skilled labour to ensure that we have the boots on the ground to deliver that pipeline. 
"The industry is a firm supporter of diversity in the workplace and it's very encouraging to see this support for migrants and new migrant workers to take advantage of that, and build their own careers in construction." 
The students support and encourage each other throughout the course.
SBS News: Sarah Maunder
Figures from the Australian Bureau of Statistics released yesterday show building approvals in Tasmania increased by 50 per cent from June to July this year, and was 28.4 per cent higher than one year earlier. 
The state government said the total number of building approvals in Tasmania for the 12 months to July 2020 was 3,237 – an average of 270 per month.
Once the students finish the course, the Migrant Resource Centre will work with each student to help them find work. 
"So what we hope to do is link the students up to what makes sense for them, make contact with future employers, and future training pathways," Ms Doran said. 
"The building and construction industry is obviously a really key part of the way out of the post COVID recovery.
"What we have with people from a migrant background is really untapped potential, a lot of the people that you see here are highly motivated, (some of them) come with previous skills and experiences in the industry." 
Qinglong Hung hopes to find work as an electrician.
Huang Qinglong wants to work as an electrician. The 32-year-old, originally from China, has enjoyed the hands-on aspects of the TasTAFE course. 
"My family have a business in Sydney and Melbourne doing emergency lights," he said. 
"(When I finish this course) I would like to become an electrician, I want to build a business and do emergency lighting (as well)" 
———–
https://ift.tt/3bhwyjc