Chinese-born entrepreneurs in Australia start companies at a young age, are likely to be Australian university graduates and offer an important bridge between Australia and China, new research has found.
The New Chinese Australia Entrepreneurs report was conducted by accounting firm KPMG Australia and the University of Sydney, and was based on interviews with more than 100 Chinese-born founders of Australian small and medium-sized businesses from November 2019 through to January 2020.
It found that Chinese-born entrepreneurs in Australia typically start their businesses at a young age, with 45 per cent below 40 years old and 26 per cent in their 40s; that 71 per cent first came to Australia to study; and 59 per cent had previous employment experience in Australia before they started their own business.
Of the 100 businesses, 68 were classified as high-growth enterprises, with compound annual growth above 20 per cent.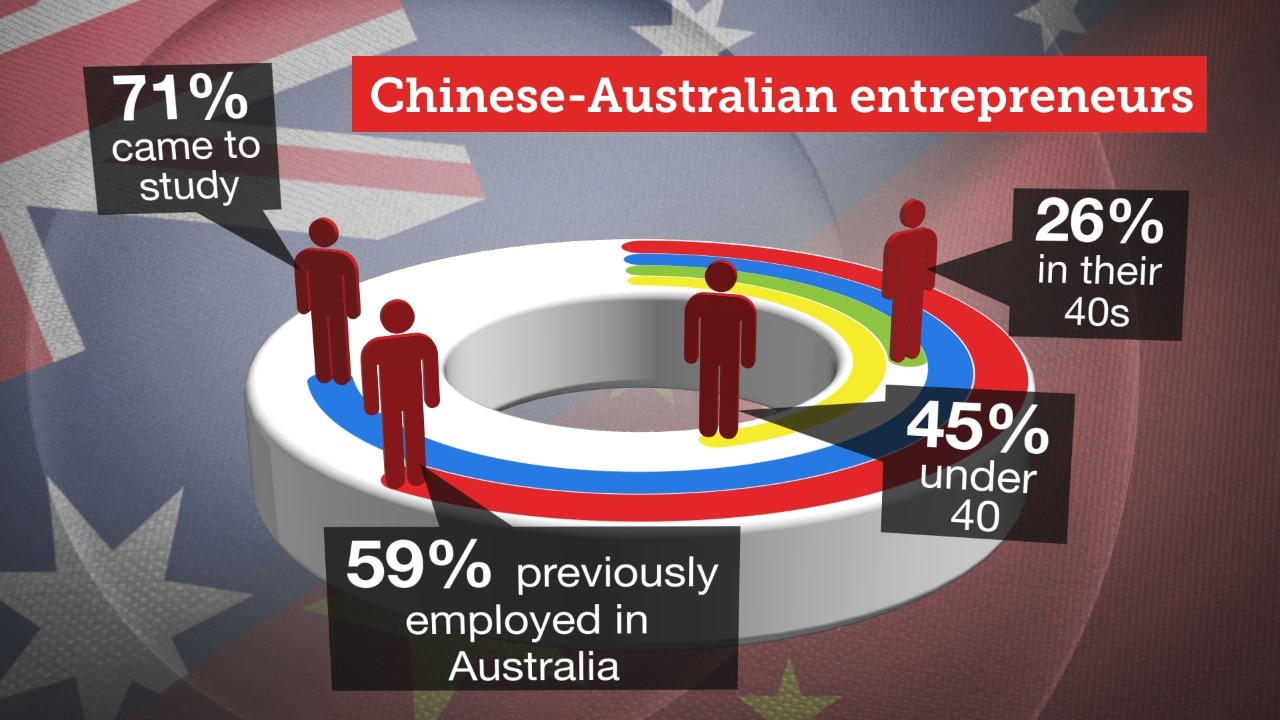 SBS News
Sydney resident Hong Chang is one of many young Chinese-born business founders finding opportunities and success in Australia.
He came to Australia when he was 14, and later opened the doors to his first dental practice at age 25. 
"It was a fascinating experience and if given a second chance I would do it again," he told SBS News.
He now has 12 branches of his business.
"Growing up I wasn't taught to go and find a job. I was taught to go and find somewhere in a society you can give back and work for yourself," he said.
"Nothing is for granted, you have to work for everything."
KPMG partner Helen Zhi Dent said Chinese-born Australian entrepreneurs are well-placed to be successful.
"They have this unique knowledge about China and Australia. They know how to work in two markets," she said.
Helen Zhi Dent
SBS News
The research also found a majority of those interviewed were engaged in some form of innovation in their business.
Ms Dent said Chinese-born entrepreneurs are valuable assets to Australia.
"This unique knowledge, network and capabilities are beneficial to Australia. We should know them and try to figure out a way to tap into their knowledge … hopefully they will spark some ideas in the wider business community in Australia."
Additional reporting by Evan Young.
———–
https://ift.tt/31Mzf9q